Stevie Diamond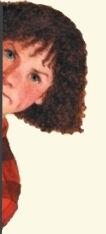 The Stevie Diamond mysteries are the first novels I ever wrote. Stevie is a 12-year-old girl detective, living in Vancouver — smart, fearless, funny and not exactly Nancy Drew. In addition to publication in Canada/U.S., these books were also published in Australia, U.K., Greece, France, Poland, Latvia and Slovakia. They are still very dear to my heart.
Alas, they are no longer in print. But good news for loyal fans of the series (thanks for your messages!), they will be available again soon through Kids Can Press on a print-on-demand basis. Stay tuned for more. In the meantime, to jog your memory . . .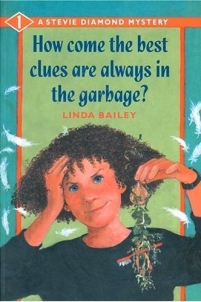 How Come the Best Clues are Always in the Garbage?

When $1,000 belonging to the environmental group, Garbage Busters, is stolen from the Diamonds' kitchen table, the police are unable to help. In her very first case, Stevie follows the clues to a fast food restaurant, her neighbours' houses . . . and a truly disgusting dumpster.

Winner, Surrey Book of the Year, 1993
"Young mystery fans will welcome her fast-paced premier while awaiting more of what could become a popular series." School Library Journal
"The plot moves fast with great dialogue, comic timing, odd clues and hilarious situations." Canadian Children's Literature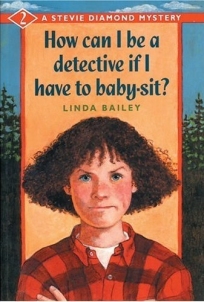 How Can I Be a Detective If I Have to Baby-sit?

Stevie and Jesse are visiting a wilderness tree-planting camp when they learn of a notorious smuggler hiding in their midst. But how can they catch a crook when they've been saddled with an annoying five-year-old named Alexander?


Canadian Library Association Notable Book, 1993

"Middle-school mystery fans will enjoy Bailey's entertaining story: clues are nicely placed, the plot unfolds at brisk pace, and Stevie is an engaging heroine who botches things up believably." Booklist

"Although we get to know Stevie best, all the characters are well drawn, and while the story is humorous, underlying issues, such as making assumptions about people are explored." Canadian Book Review, Children's Literature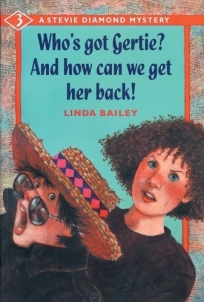 Who's Got Gertie and How Can We Get Her Back?

It's summer vacation, and Stevie's and Jesse's parents have come up with a horrible idea — Happy Rabbits summer daycamp. There's no way the kids are signing up, especially when their elderly neighbour, Gertie Wiggins, has gone missing under circumstances that need investigation.

"This is the stuff of 'middle-grade-mayhem' books with a mystery as glue and icing. And Bailey pulls it off. The whole thing moves right along, accelerating toward the nick-of-time climax." Quill & Quire
"As usual, Bailey's novel is full of adventure and fun and two of the most natural leading characters in print." Winnipeg Free Press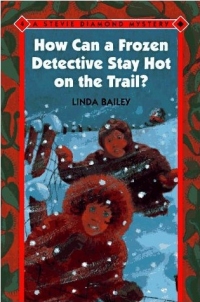 How Can a Frozen Detective Stay Hot on the Trail?

Stevie and Jesse are visiting Winnipeg in December when Jesse's teenaged uncle, Misha, is accused of stealing valuable carnivorous plants. Stevie is happy to help, but with sub-zero temperatures, prairie blizzards and a squeamish partner, it won't be easy.



Winner, Arthur Ellis Award (Crime Writers of Canada), 1996

"It's loaded with snappy dialogue, humorous plot twists, and oddball characters, and the carnivorous plant plot is refreshingly offbeat." Horn Book Guide

"There are enough subtle clues, red herrings, weird characters and tense moments to please mystery fans, but the stories are also permeated with a rich sense of humour which broadens the series' appeal." Resource Links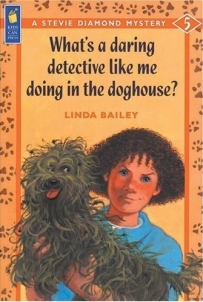 What's a Daring Detective Like Me Doing in the Doghouse?

When Stevie gets a job in a dog daycare, she's shocked to discover a filthy little stray among the regular dogs. Who is this mutt, and what is its connection to a mysterious criminal called the Prankster?

"Bailey has written another lively story that will keep readers involved to the very end." School Library Journal
"This is a likeable pair. How Can a Frozen Detective Stay Hot on the Trail? delivers a mystery wrapped in frozen good humour." Quill & Quire
"Mystery lovers will be hot on the trail of the most popular kid detective in Canada." Kitchener-Waterloo Record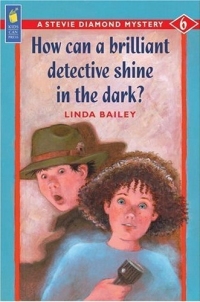 How Can a Brilliant Detective Shine in the Dark?

A family reunion with Stevie's dreary relatives is perked up by the arrival of the mysterious Uncle Archie, missing for 45 years. Stevie and Jesse cope with bad food and obnoxious cousins as they try to get to the bottom of a very old mystery.



Winner, Arthur Ellis Award (Crime Writers of Canada), 1999

"Wonderful descriptive writing, and the book is also humorous, with numerous funny bits and witticisms on Stevie's part and some good old-fashioned slapstick." Canadian Book Review Annual

"It takes you off the edge of the couch! I didn't like it when it ended because it was SUCH a good story." cbc4kids.com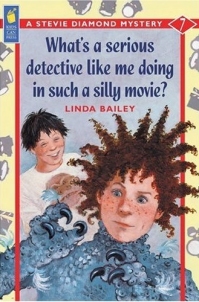 What's a Serious Detective Like Me Doing in Such a Silly Movie?

Stevie is serious about being discovered as a movie star - enough to get herself and Jesse onto a film set as extras. But acting soon gives way to detecting as a series of suspicious accidents threaten to shut down the whole production.
"When Stevie gets to be an extra in a film, she stumbles onto a mystery filled with lights, cameras - and lots of action! An exciting new book in the award-winning series." Vancouver Sun
"Once again;, readers are treated to Stevie's wise-guy perspective and a fast and funny story." School Library Journal

New | Picturebooks | Novels | Stanley | Good Times Travel Agency

Website © Linda Bailey, 2007
Art by Bill Slavin © Bill Slavin, 2007
All rights reserved.